Wednesday, June 18, through Friday, June 20, 2008
Dabney S. Lancaster Community College
Clifton Forge, Virginia
Backpacking trip to Laurel Fork in Highland County
Wednesday, June 18
Once we got to the Locust Springs picnic area (finally!), we did the Wilderness Survival Quiz.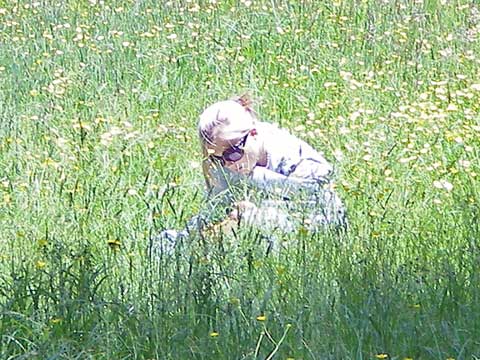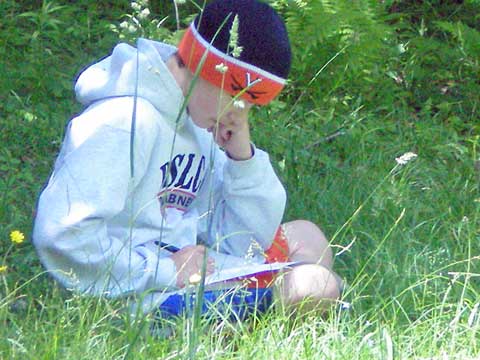 After hiking down the trail, we set up camp and start cooking supper.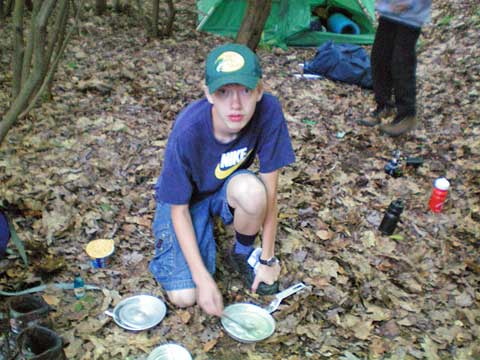 Do I have to cook? (Only if you want to eat!)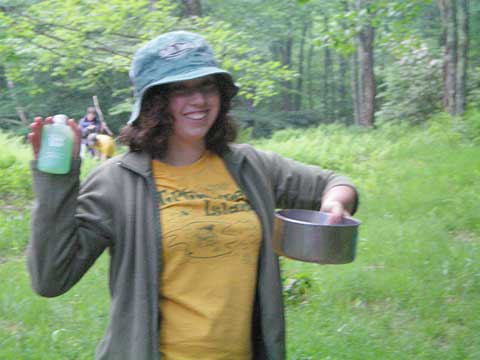 When's the last time you washed dishes by hand in a creek?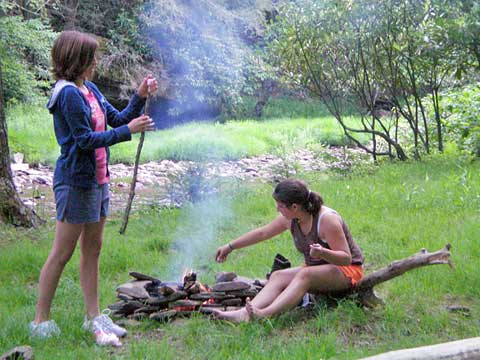 The camper's standby: toasted marshmallows.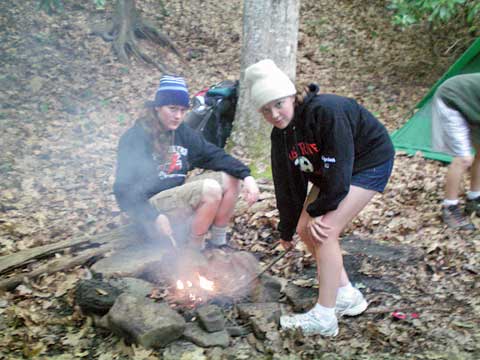 Everyone wants to make a fire.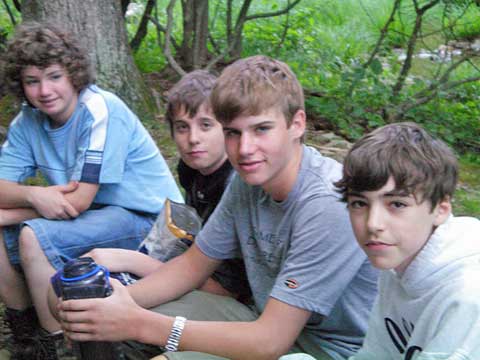 Sharing the evening with new friends.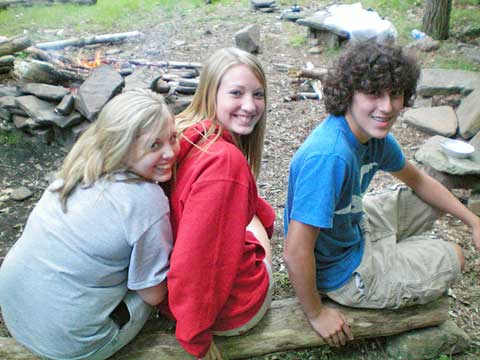 ---
Return to BackpackingPage
---
Updated 6/20/08